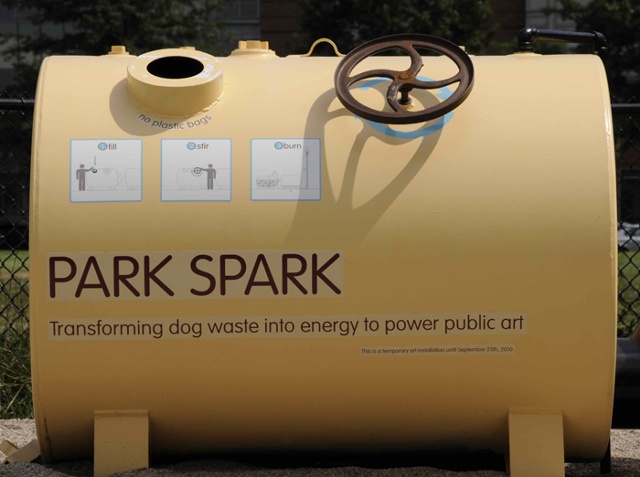 Matthew Mazzotta
, an alumnus of my
graduate program
, has just finished an ambitious public artwork here in Cambridge:
Park Spark
. His sculpture is, essentially, a large
anaerobic digester
that turns dog waste into methane to fuel a lamp in this popular
dog park
. Part green engineering, part provocation, Matthew's work successfully traversed difficult funding, regulatory and construction hurdles to produce a thing somewhere between
absurdist shock art
and a serious meditation on sustainable technology.
I'm told it really doesn't smell bad at all.